German legend Franz Beckenbauer is aiming to change the offside rule to make it simpler for referees to interpret.  Yep, he got that right.  Likely to be the most confusing and often most frustrating rule for coaches and players to understand.  Countless hours trying to explain the rule to a child of 12+ and better still the soccer mom, frustrating. 
Take yourself back almost 150 years and you would witness the birth of the offside ruling.  Though seeing a number of changes over the formation of the rules of the game in the 19th Century it still leaves many soccer coaches, players and parents confused and bewildered many years later.
Offside Explained
"A player is in an offside position if three conditions are met: first, the player must be on the opposing team's half of the field. Second, the player must be in front of the ball. And third, there must be fewer than two opposing players between him and the opposing goal line, with the goalkeeper counting as an opposing player for these purposes. It is not necessary that the goalkeeper be one of the last two opponents".   
Ah give me strength what does all that mean?  Never mind, watch this short video to find out exactly what Offside is.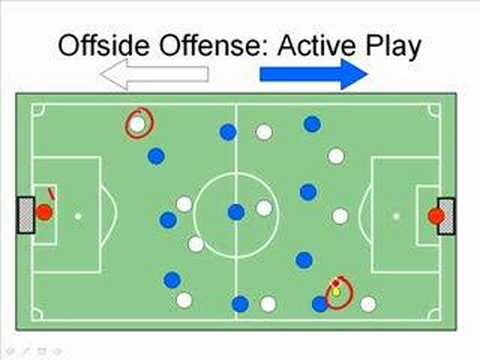 An excellent job, but still requires over 7 minutes of your life.